Programs for Teachers
---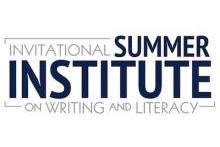 Invitational Summer Institute – Hybrid Course
---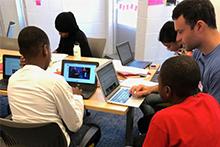 College, Career, and Community Writers Program (C3WP)
The College, Career, and Community Writers Program engages middle and high school teachers in an inquiry around teaching and assessing academic argument writing in their classrooms. The three-day Advanced Institute focuses on a study of selected books and encourages teachers to explore and adapt curricular resources. Throughout the year, teachers will meet six times to discuss student work, collaborate on units, and explore ideas around the discourse of academic argument writing. Read more about the C3WP Research Report.
 Learn more about the College, Career, and Community Writers Program.
---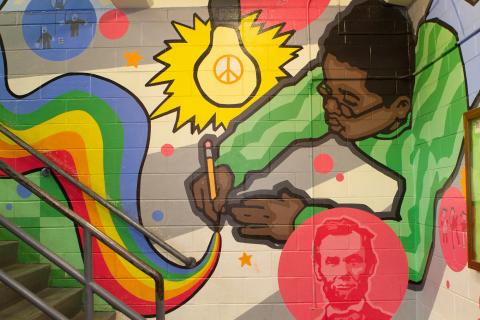 Kid Writing Resources for Teachers
---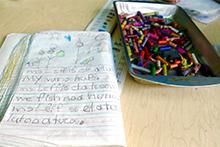 Kid Writing: A Tool for Learning
Kid Writing is designed to accelerate the reading and writing skills of young learners through structured activities that help teachers individualize instruction and develop students' phonics, spelling, and writing skills.
---
A Celebration of Writing and Literacy
For 20 years, the Philadelphia Writing Project has convened A Celebration of Writing and Literacy, an annual conference presented by and for Philadelphia educators.
Join local educators online for two days of learning, reflection, and joy as we share promising practices and resources for supporting writing and literacy among young people! 
This year's conference theme is "Making Stories Visible: A Celebration of Writing and Literacy." The conference is co-hosted by the Philadelphia Writing Project, the Teachers Institute of Philadelphia (TIP), Penn GSE, and the Penn Museum.
---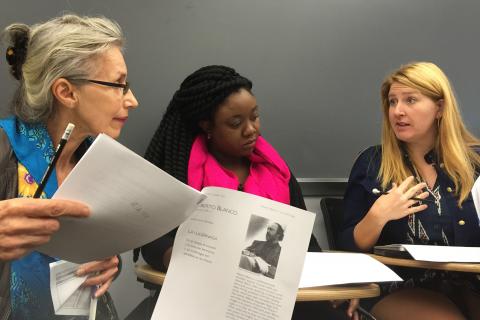 Inquiry Communities
The Philadelphia Writing Project believes that teachers are best supported when they are provided the space to explore their practice in a collaborative setting with other practitioners. Establishing inquiry-based communities to better the teaching of writing has been a central tenet of PhilWP's work since 1986.
---

Teaching with Primary Sources
---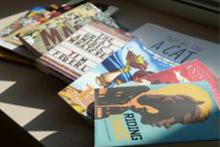 Literature Circle
Educators convene in a Literature Circle to discuss selected books often used in Philadelphia classrooms or books that support curriculum. A variety of themes are covered from year to year including gender in the classroom to cultural valuation in communities. Educators collaborate in a number of ways to consider powerful themes, strategies, and resources for literature. 
---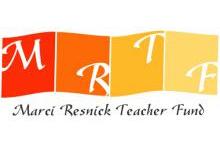 Marci Resnick Teacher Fund
The Marci Resnick Teacher Fund awards are made in the memory of Marci Resnick, a longtime elementary school teacher, who was also director of the Philadelphia Writing Project and associate director of National Programs for the National Writing Project. Through her love of children, her passion for literacy and the arts, and her commitment to teacher networks, she brought excitement about learning to her students, her colleagues in Philadelphia, and thousands of teachers throughout the country. The Marci Resnick Teacher Fund was created to honor her life and work. 
---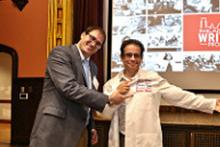 PhilWP Scholar
Since 1986, PhilWP has selected a teacher consultant to serve full-time as the PhilWP Scholar at Penn GSE. Supported by a fellowship provided in part by the Dean of the Graduate School of Education, the scholar spends two semesters on leave from the School District of Philadelphia to take graduate level courses through the Reading, Writing, and Literacy Program. To be considered for this opportunity, you must have successfully completed the Summer Invitational Institute. Interested PhilWP teacher consultants should contact the PhilWP office for more information.
---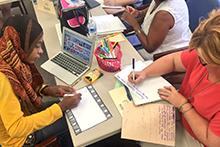 Publications Committee
The Publications Committee supports the publication of teachers' writings in the PhilWP Journal. Interested TCs should contact the PhilWP office to learn more about opportunities to work with the committee.