Programs for Students
---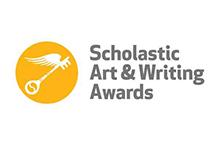 Scholastic Art and Writing Awards
The Philadelphia Writing Project serves as the Regional Writing Affiliate for the Scholastic Art and Writing Awards. The Art and Writing Awards are coordinated by the Alliance for Young Artists and Writers, which seeks to identify and support exceptional writers and artists. 
Congratulations to the 2020 Scholastic Art & Writing Awards Honorees. View the list of local winners here.
---
Friday Night Writes
Students in grades 7-12 meet at the Philadelphia Writing Project with writing coaches on Friday nights from September through December, 4:30pm - 6:30pm to revise and polish their submissions to the Scholastic Art and Writing Awards. Writing coaches are also available to meet with students applying for college scholarships and admission essays. 
---
Journalism Summer Camp - Online Summer Program
The Philly School Media Network, a partnership between PhilWP and the Philadelphia Public School Notebook, invites middle and high school students who want to explore journalism as a way to make an impact through writing. Students who want to write for change can participate in this one-week camp experience, which includes presentations by professional journalists and multiple opportunities for publication. 
---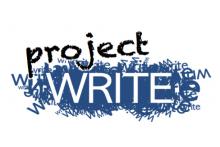 Project Write - Online Summer Program
In collaboration with Independence National Historical Park, the Philadelphia Writing Project welcomes students who desire to write, explore history, and develop digital and artistic talent. Each summer, students participate in a two-week workshop where they explore the power of language in the city where our nation began. This summer our exploration will be virtual!
Humor Writing – Online Summer Program
The Philadelphia Writing Project is offering a one-week Humor Writing Summer Camp for students entering grades 9-12. Students will focus on parody/satire news writing and will have the opportunity to learn from and explore multiple kinds of humorous texts. Students will write and respond to each other and discuss tips, tricks, and theories related to humor writing. Summer 2020 camp will take place from July 12 -July 16, 10 am-12 noon online. Register for Humor Writing here. Email mmanni@gse.upenn.edu with any questions.