Welcome to PhilWP
PhilWP is a practitioner network, connecting K-university educators with teachers, principals, parents, and out-of-school-time leaders to explore literacy, writing, teaching, and learning across grade levels and disciplines. Each year, new teacher-leaders join the PhilWP network and work in classrooms and other education spaces, supporting young people as writers and learners. A site of the National Writing Project, PhilWP has served Philadelphia schools since 1986.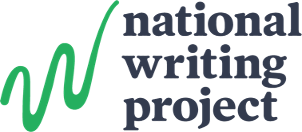 News & Events
---

A Celebration of Writing and Literacy
For 19 years, the Philadelphia Writing Project has convened a Celebration of Writing and Literacy, an annual conference presented by and for Philadelphia educators. This year's conference theme is "Educating for Justice in the Digital Age." The conference is co-hosted by the Philadelphia Writing Project, the Teachers Institute of Philadelphia (TIP), Penn GSE, and the Penn Museum. Join local educators online, October 17-18, for two days of learning, reflection, and joy as we share promising practices and resources for supporting writing and literacy among young people!
Featured Speakers/Events
Act 48 provided. For more information about the conference schedule, speakers, and more, visit A Celebration of Writing and Literacy.
Reserve your tickets using Eventbrite. For this professional development experience, we'd like you to pay whatever amount you'd like. Thank you in advance for your support.
---

Scholastic Art and Writing Awards
The Philadelphia Writing Project serves as the Regional Writing Affiliate for the Scholastic Art and Writing Awards. The Art and Writing Awards are coordinated by the Alliance for Young Artists and Writers, which seeks to identify and support exceptional writers and artists. 
The 2021 Scholastic Art and Writing Awards will launch September 1, 2020. The deadline for submissions is December 15, 2020. Learn more about submitting an entry here.
Congratulations to the 2020 Scholastic Art & Writing Awards Honorees. View the list of local winners here.
---

Teaching with Primary Sources Webinar Series
For the past three summers, PhilWP Teacher Consultants (TCs) have integrated sources and strategies from the Library of Congress' Teaching with Primary Sources (TPS) Regional Program into our Invitational Summer Institute (ISI) on Writing and Literacy. This year, we also sponsored an Advanced Institute on Writing, Learning, and Leading and partnered with School District of Philadelphia Learning Networks 2 and 11 to expand our leadership capacity around teaching with primary sources. Our work has been funded by generous PhilWP supporters and TPS Eastern Region grants. 
This school year, PhilWP TCs are planning a series of webinars on teaching with primary sources to support writing, inquiry, reflection, and justice-oriented action in our classrooms.
Our first webinar, "Reading and (re)writing historical markers, monuments, murals, and other public texts," will be Tuesday, September 29, from 6:00 to 7:00pm ET via Zoom. Register for the webinar and learn more here.
Please join us, share the invitation on social media, and invite colleagues to come with you! Also, if you see a webinar topic or have one to suggest and want to contribute, please email Trey Smith, jftreysmith@gmail.com.